Ningguang – "Tianquan" of the Qixing
She is seen as an excellent merchant in the eyes of her rivals, a friendly elder sister to kids, a socialite at the banquets of Yujing Terrace, and a connoisseur of desserts… Ningguang is the talk of the town, and everyone seems to know everything about her. However, they all seem to tell a different story of Ningguang, with great discrepancies between the versions.
Still, if there's one thing all the rumors about her agree on, it's that Ningguang is someone truly extraordinary.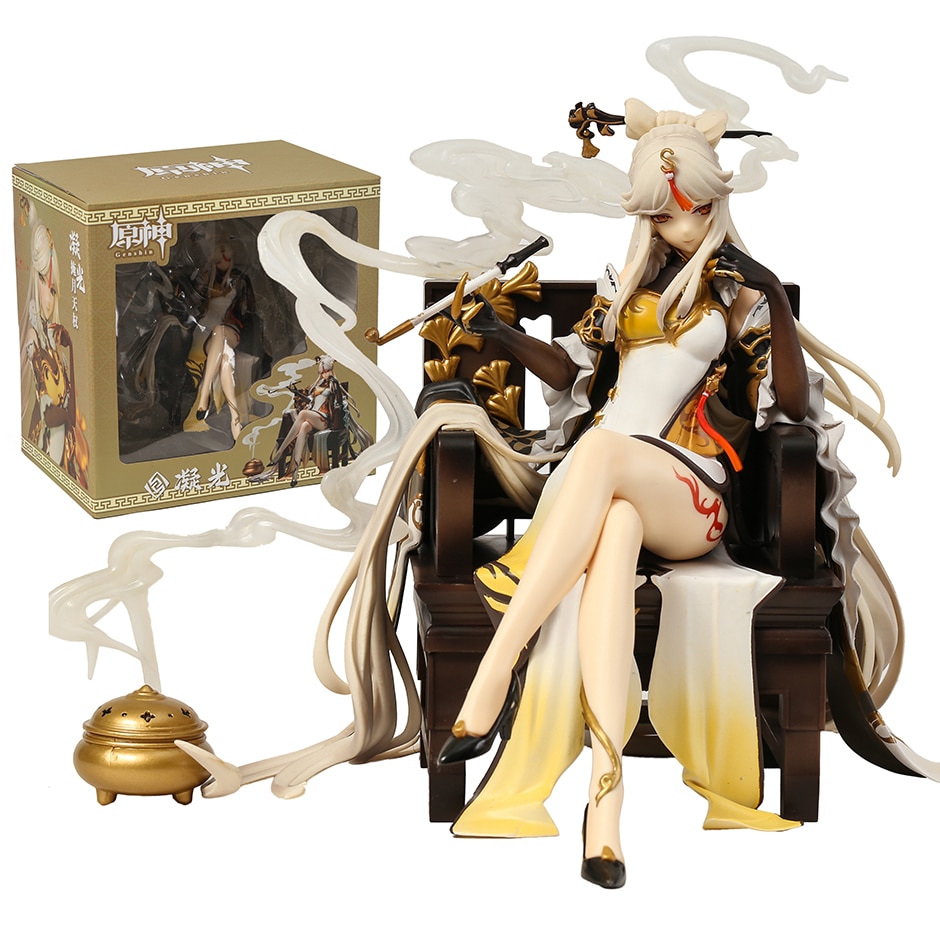 Height : 18cm
Material: PVC
Weight: about 1.8kg